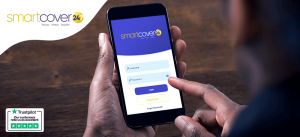 When it comes to insurance, you want to make sure that you have all your bases covered while not spending too much to do so.
WATFORD, UNITED KINGDOM, September 7, 2021 /EINPresswire.com/ — Aside from making sure you get the policy that is right for you, many consumers are choosing bundling to get more price efficient insurance services that offer them the world-class coverage, they need but at a price that makes sense. After all, if you have multiple items to insure, it makes sense to put them all under one umbrella – and reap the cost savings as a result.
That's the spirit behind Smart Cover, an award-winning insurance service https://smart-cover.co.uk/ that suits the customer's needs first and which has a five-star rating with 1,314 reviews on Trustpilot for providing excellent service. And it looks like quality runs in the family as Smart-Sure.com was short-listed by the Insurance Times for the personal line category. In other words, they're established, and their reputation speaks for themselves as well as the caliber of products on offer.
But they're not resting on their laurels: The company needs 100 beta testers to try out a new service.
What is it that they are launching? As part of their strategy to remain on the cutting-edge of insurance services and technology, Smart Cover is launching an app that unifies all of a customer's claims into one easy-to-access and convenient location. This means that all home, health, and motor-related insurance claims can be handled within one unified app rather than being channeled through different and often disparate processes. Don't worry: Smart Cover will be making payments for the customers that sign up for the beta so there's no need to worry about any money leaving your pockets. Smart Cover is known for providing reliable, affordable coverage for customers with a range of different needs including motor breakdown, home appliance, home emergency, and even provides insurance for some of your favorite electronic gadgets.
Renowned for its customer service and ease of use, Smart Cover offers an unmatched speedy claims process for clients as well as coverage for emergencies. They also boast of a robust, nationwide network of engineers and technical support staff to assist you if needed and a like-for-like replacement policy that helps give clients peace of mind after signing on the dotted line. Best of all is Smart Cover's price match promises where they promise to match or beat a competitor's quote for the same or similar insurance coverage. Medical coverage is world-class with clients enjoying access to general practitioners on the white-label model. This makes certain that clients receive top-notch care from trusted GPs vetted by their insurer for quality of care. Mohammed Niraz buhari the founder of Smart sure has confirmed that this new solution will increase the utilization of the add-on product in Home and Motor insurance space if other brokers finds this solution as the product value is comparatively high compared to stand alone add on services which the brokers traditionally promote. We also expect other industry leaders to come forward and develop such solutions as the industry needs to innovate more and more technology just like the fintech industry in consumer lines, we are yet to see the adaptation of modern technology in the Insurtech space in big scale as the other industries.
While the only guarantee for the future is its unpredictability, Smart Cover provides reliable, high-quality customer service when you need it most. But don't take our word for it: Beta test Smart Cover's latest offerings and see for yourself how the company's adaptable, industry-leading services can meet your insurance needs today.
Mohammed Niraz buhari
Smart cover
press@asurit.co.uk