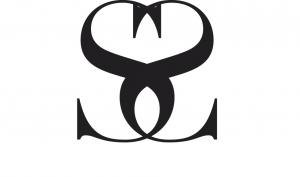 How a Simple Goal Became a Multifaceted – Globally Renowned Luxury Brand
NEW YORK , NY, UNITED STATES , September 22, 2021 /EINPresswire.com/ — As millions every year begin their entrepreneurial journey, very few will find the global success that Swedish entrepreneur Eleonor Amora Marklund has.
What started out as a simple goal, Eleonor simply wanted to help people achieve wealth, health, and sovereignty through her unique modality. However, her business quickly caught fire and has now become a multifaceted luxury spiritual brand that spreads far and wide across the globe.
Eleonor, as one of Sweden's and today's most inspirational spiritual coaches, knew that spirituality wasn't just wanted, but needed. She began helping her clients understand their value, overcome difficulties in their life, bring wealth to their businesses, and truly find joy. The success she found as a coach in Sweden was only the beginning and the catalyst that would launch her brand across the globe.
The next step to Eleonor's success would be the creation of her publishing and media arms through House of Sovereignty and later becoming a best-selling author of more than 10 books such as Arise, and is set to release her upcoming book Stormborn on September 24th. The goal of these facets of her business is to teach and support budding authors to successfully use their voices and stories to build an inspiring legacy while helping and motivating their readers to become more powerful, confident, and successful.
Now, after achieving global success as a spiritual coach, publisher, and author, Eleonor is expanding her arms once again. On September 23rd, Eleonor will be re-launching Inspire Magazine as its new Owner and CEO with the cover issue featuring Eleonor herself. Founded in 2009, Inspire is the premier spirituality and wellness magazine located in the Nordic region. Inspire will fill readers with inspiration on how to live a joyful life through stories, interviews, in-depth reports on health, spirituality, personal development, and so much more.
Though achieving global success and running a luxury, multifaceted spiritual brand is one of Eleonor's greatest accomplishments, For Eleonor, it goes beyond being a lightworker and is about the journey and helping others accomplish the same things she has.
For more information on Eleonor, contact Dylan Howard at dylan.howard@businessbravery.com
Dylan Howard
Business Bravery
+1 725-212-2899
dylan.howard@businessbravery.com
Visit us on social media:
Facebook
LinkedIn